Posted by Brent Densford on Jul 9th 2020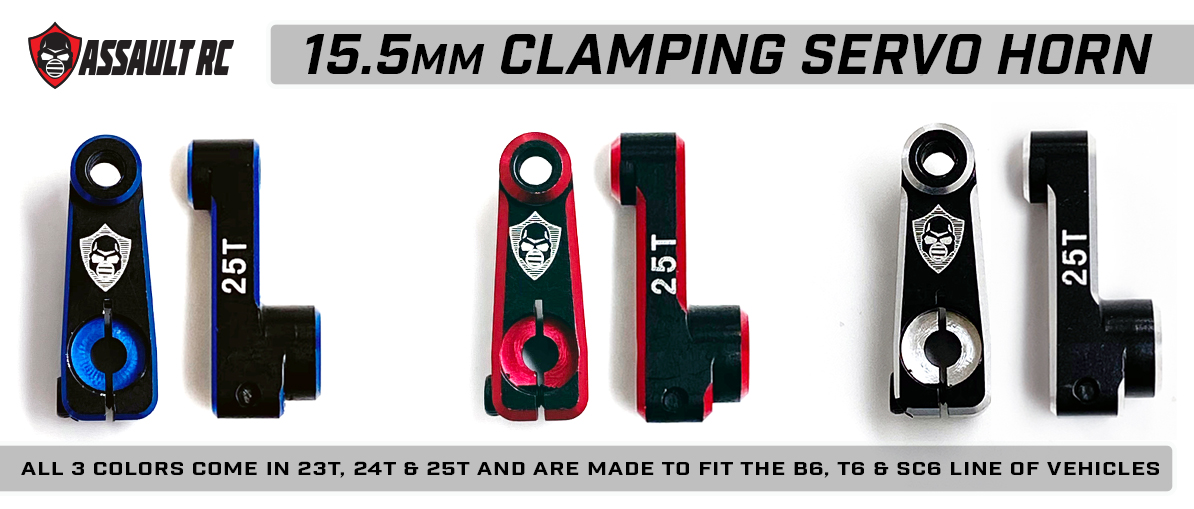 The all new Assault RC 15.5mm Clamping servo horns are made for a precise fit and dialed look for all of the modern 2wd Team Associated vehicles on the market right now. The slick 2 color anodized servo horns come ready to install with a pinch bolt and m3 hole for your AE ballstud. The new horns come in 3 different colorways and all 3 colorways come in 23T, 24T & 25T splines for use with any of the popular brands of servos on the market today. Each horn also comes with the authentic Assault RC shield logo and the spline value laser etched on each part. Another great way to effectively bling out and personalize your ride for performance RC applications.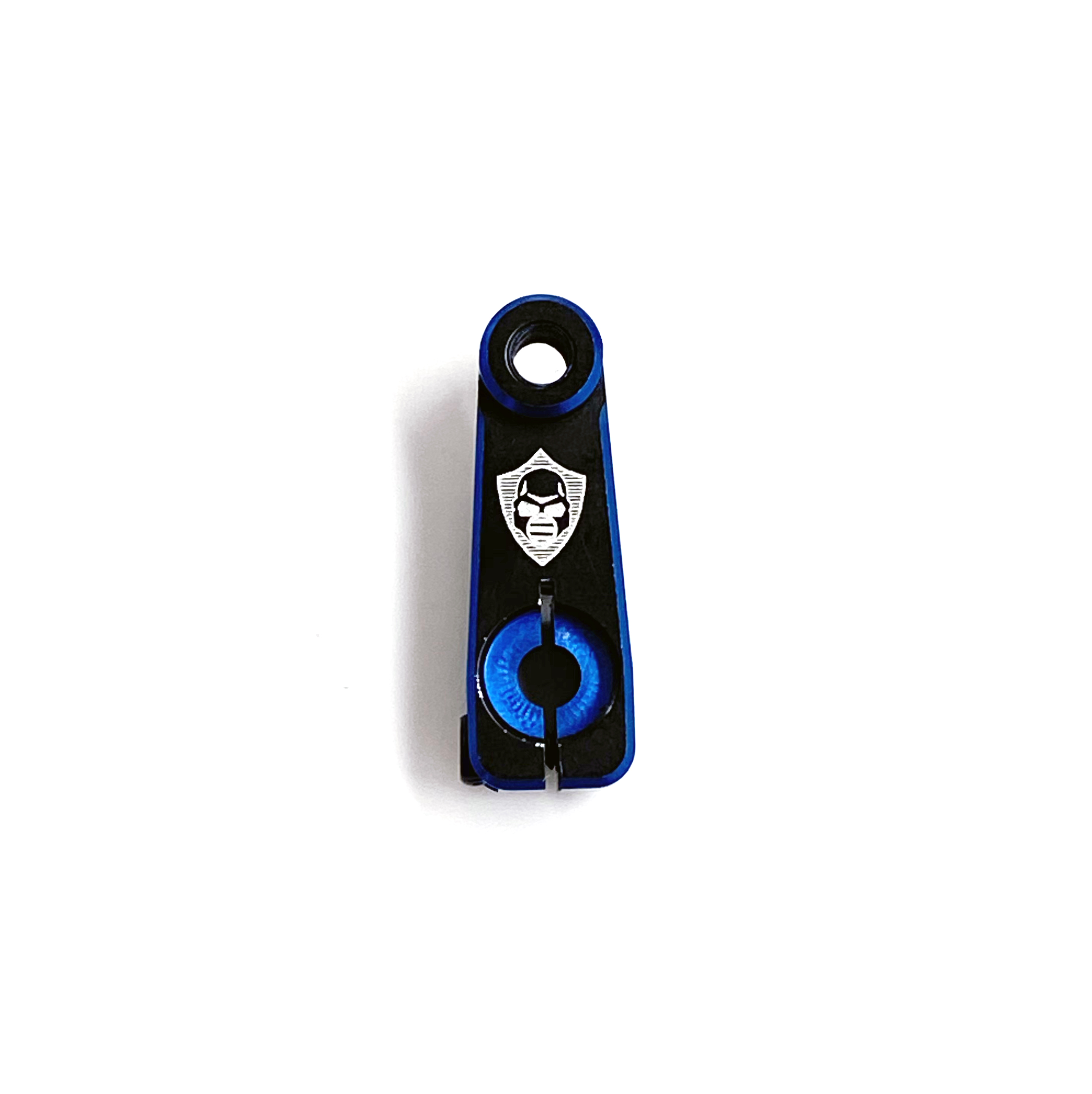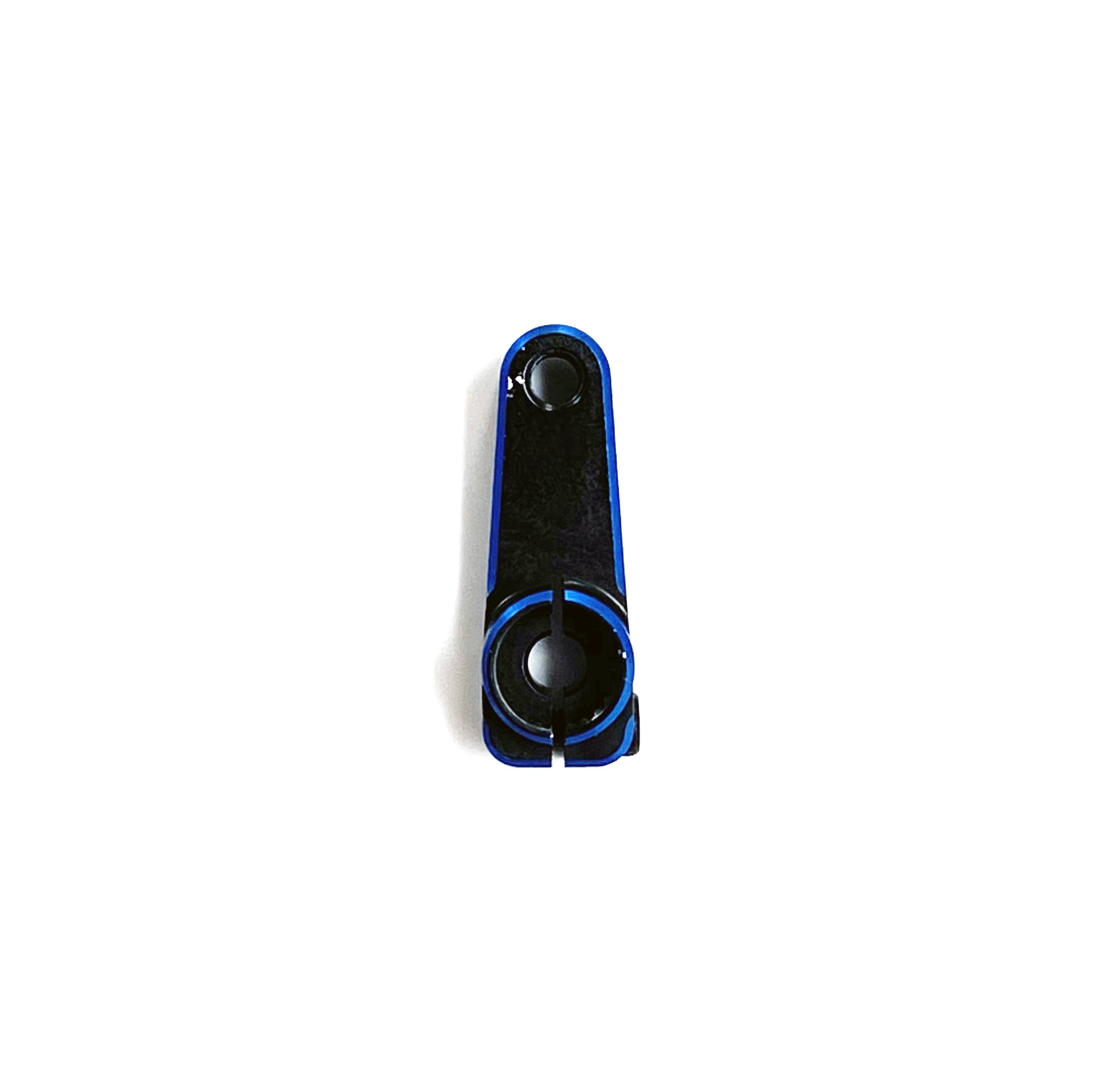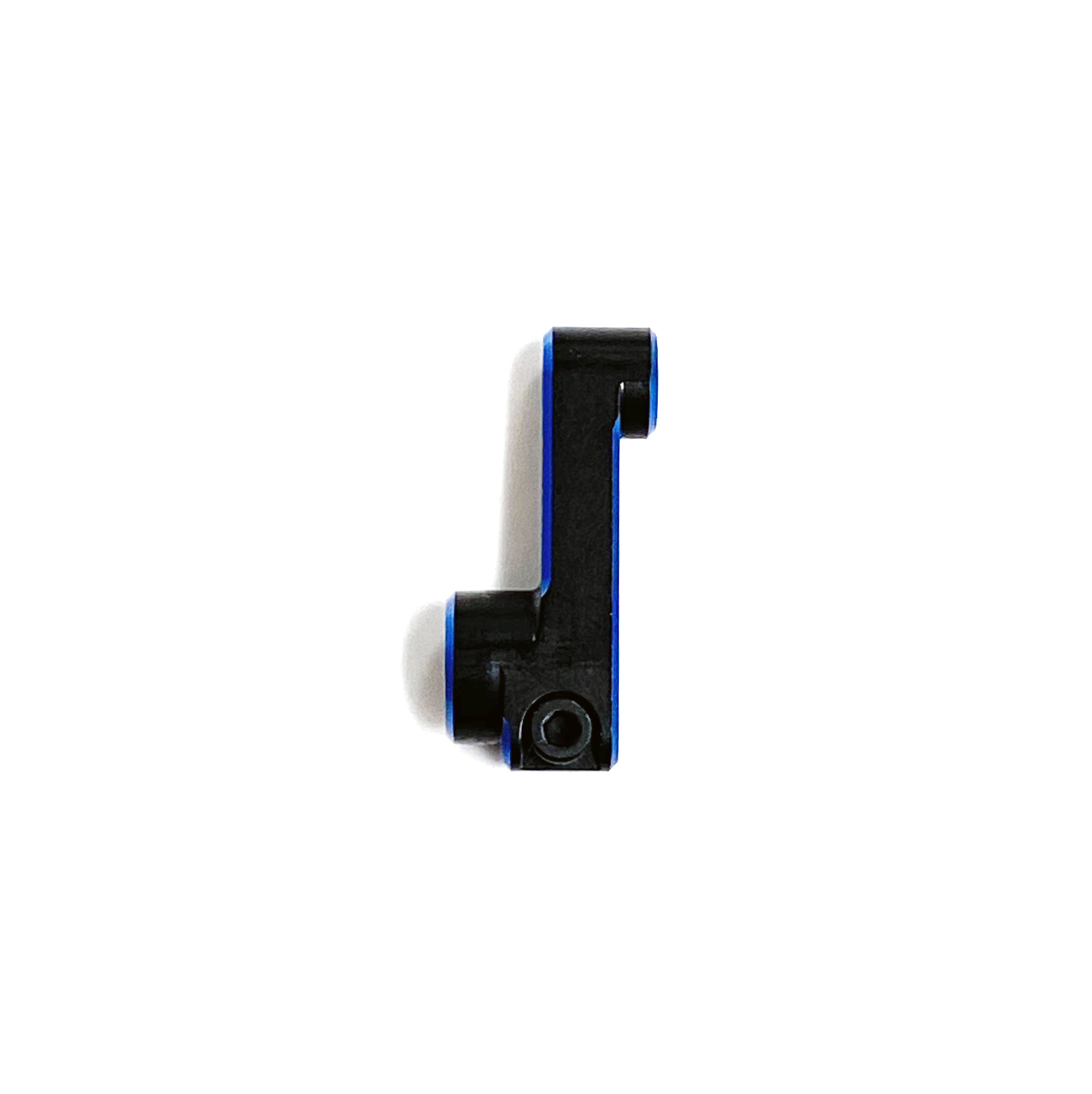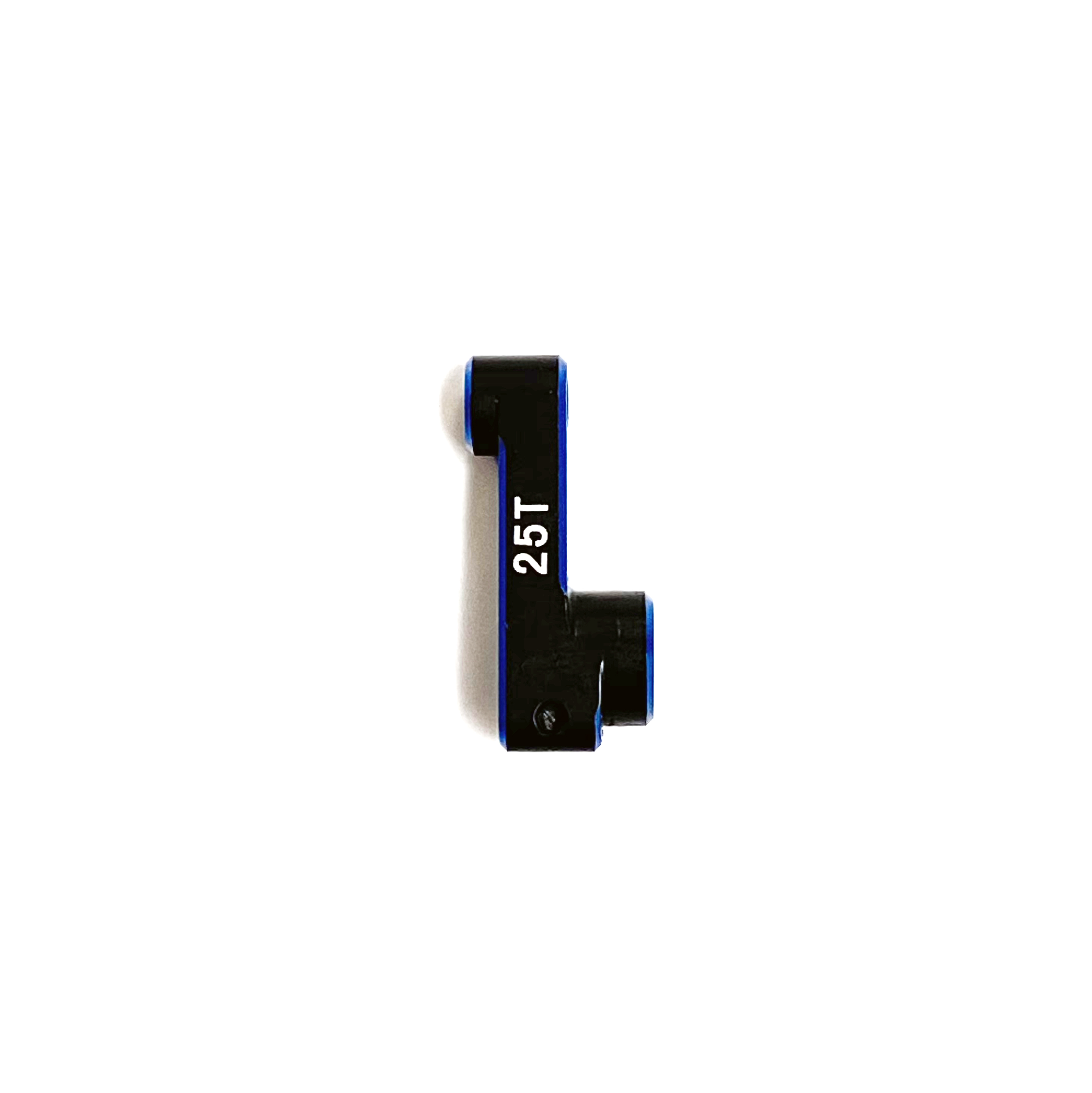 Part#'s:
Blue/Black:
-25T - ARC53625B
-24T - ARC53624B
-23T - ARC53623B
Red/Black:
-25T - ARC53625R
-24T - ARC53624R
-23T - ARC53623R
Silver/Black:
-25T - ARC53625S
-24T - ARC53624S
-23T - ARC53623S
Features:
-Precision machined & lightweight
-Dual color chamfer edges to match any scheme (3 colors)
-3 different spline counts for all popular servo brands.
Dealer opportunities are available. Also, all Assault RC products can be found at www.BeachRC.com